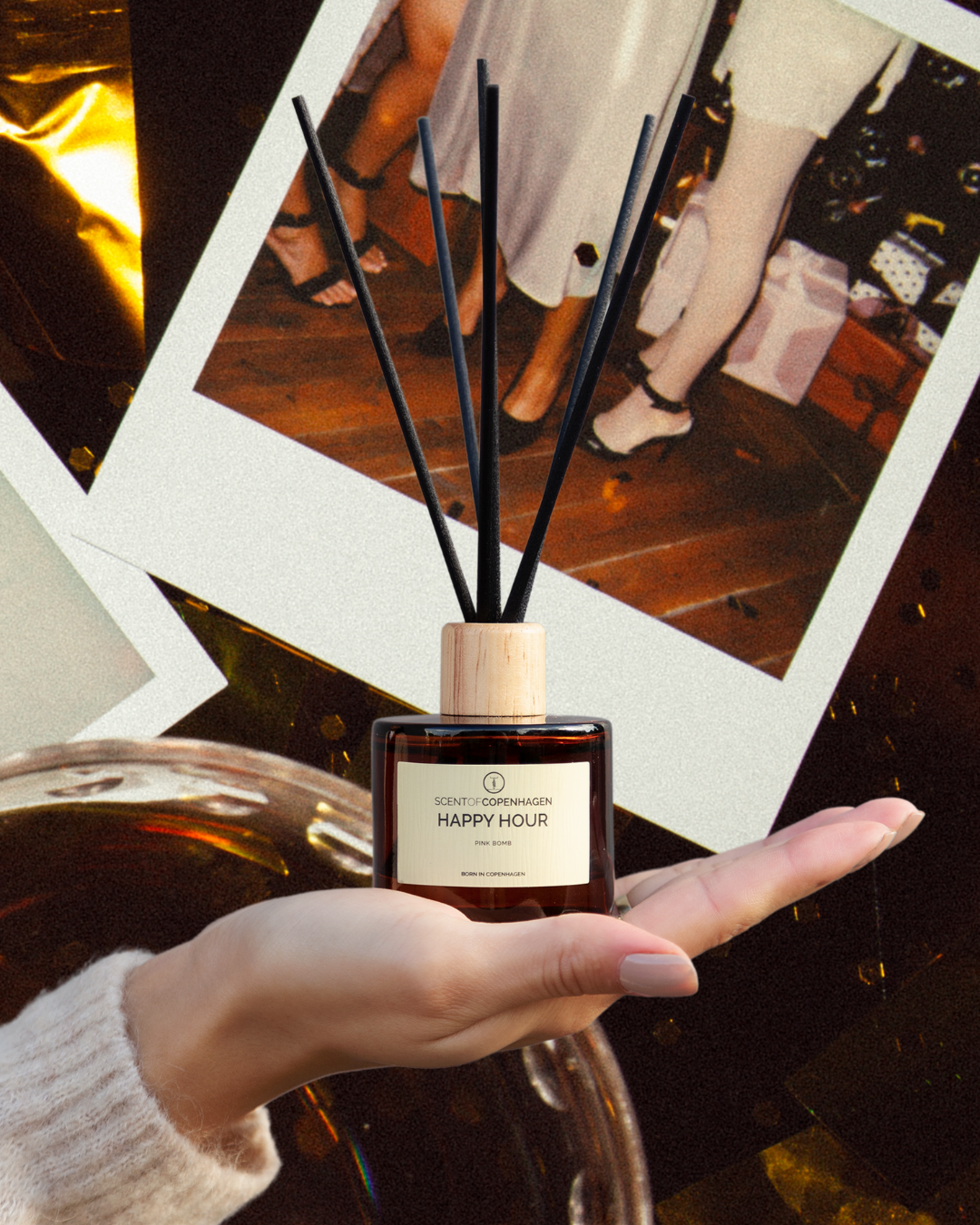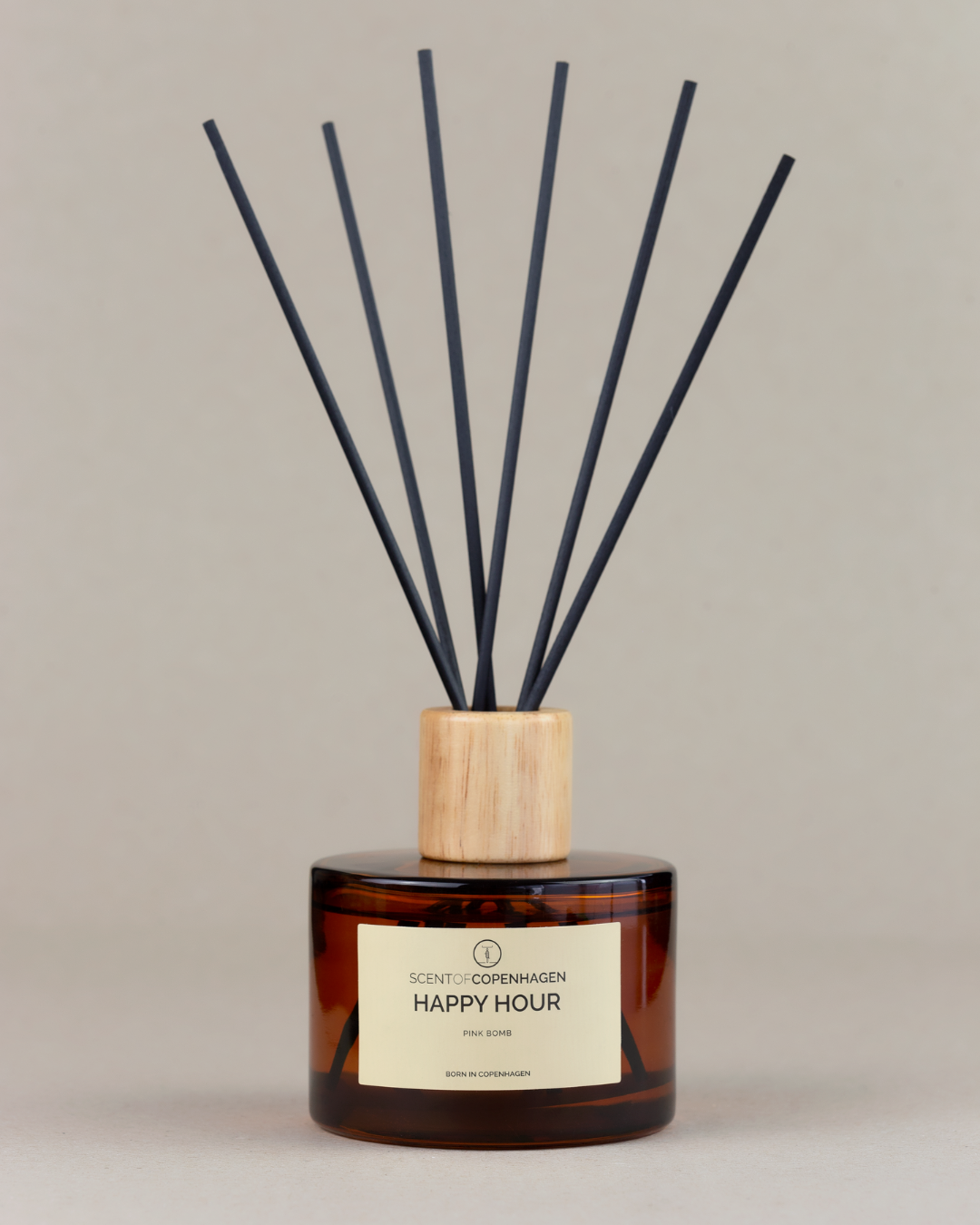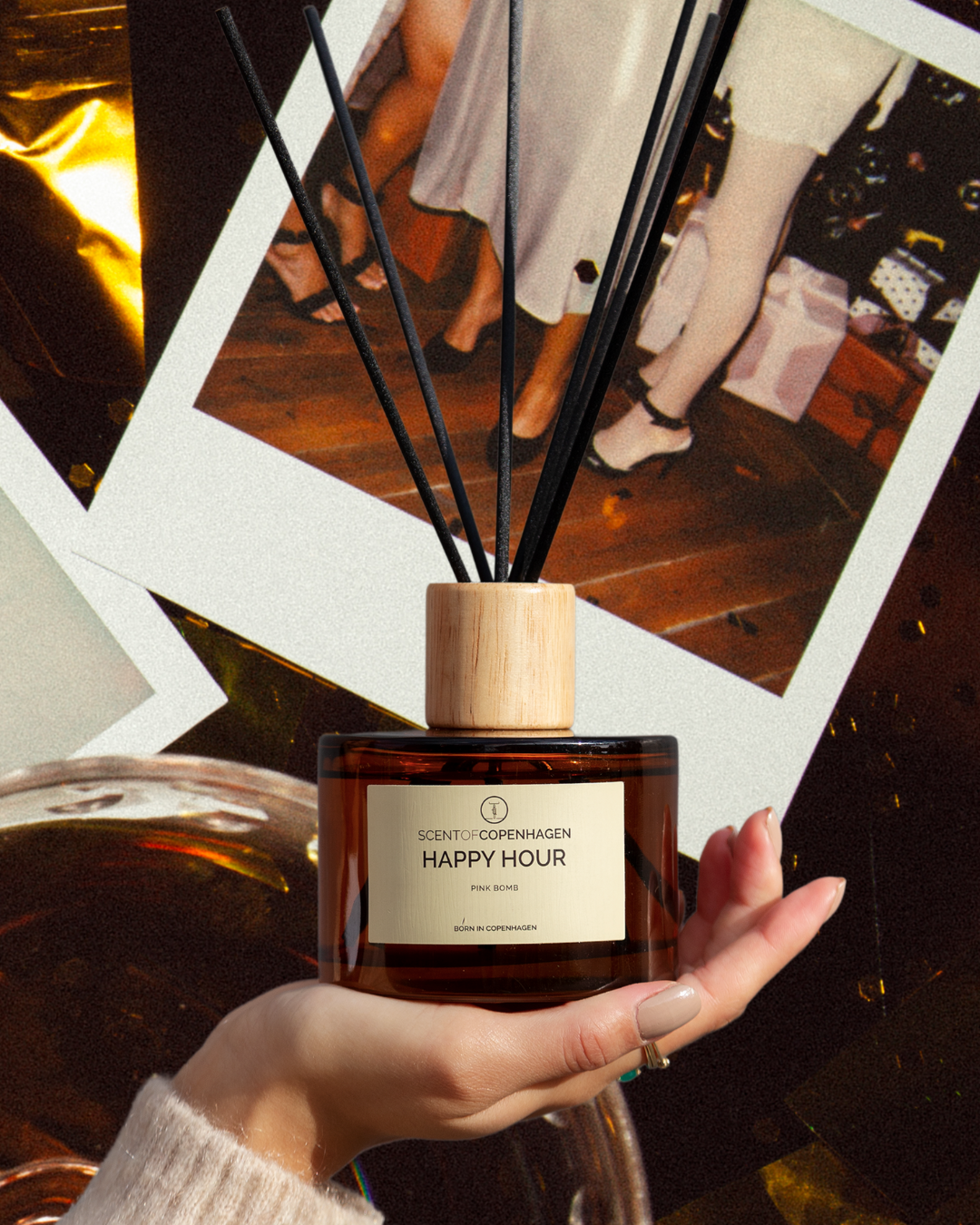 Happy Hour Diffuser 45 ml
Drawn upon a long history of apothecary traditions in Copenhagen ART OF TIME encompasses each moment of the day with deep and complex scents in a typical apothecary glass jar with a light wooden lid.
Rose and sandalwood blend together with sweet milk and peach blossom, creating an elegant and warm note. 
Top Note
Rose, Violet leaves.
Medium Note
Sweet milk, Peach blossom.
Base Note
Sandalwood, Ambergris.
The 45 ml diffuser will release the fragrance for around 3 months and the 200 ml diffuser, for 6 months. To enhance the fragrance from time to time simply flip the reeds over.
Essential oils, black natural rattan sticks
Happy Hour Diffuser 45 ml
Hand Poured
Our candles are carefully hand poured in France and packed at ESAT* du ROITELET. For 48 years, the ESAT du Roitelet has provided work adapted to people with intellectual disabilities by promoting their integration and fulfillment within society.
Soy Wax
Derived from soybeans of European origin. Eco friendly, sustainable, increased longevity of the candles burn time and biodegradable.