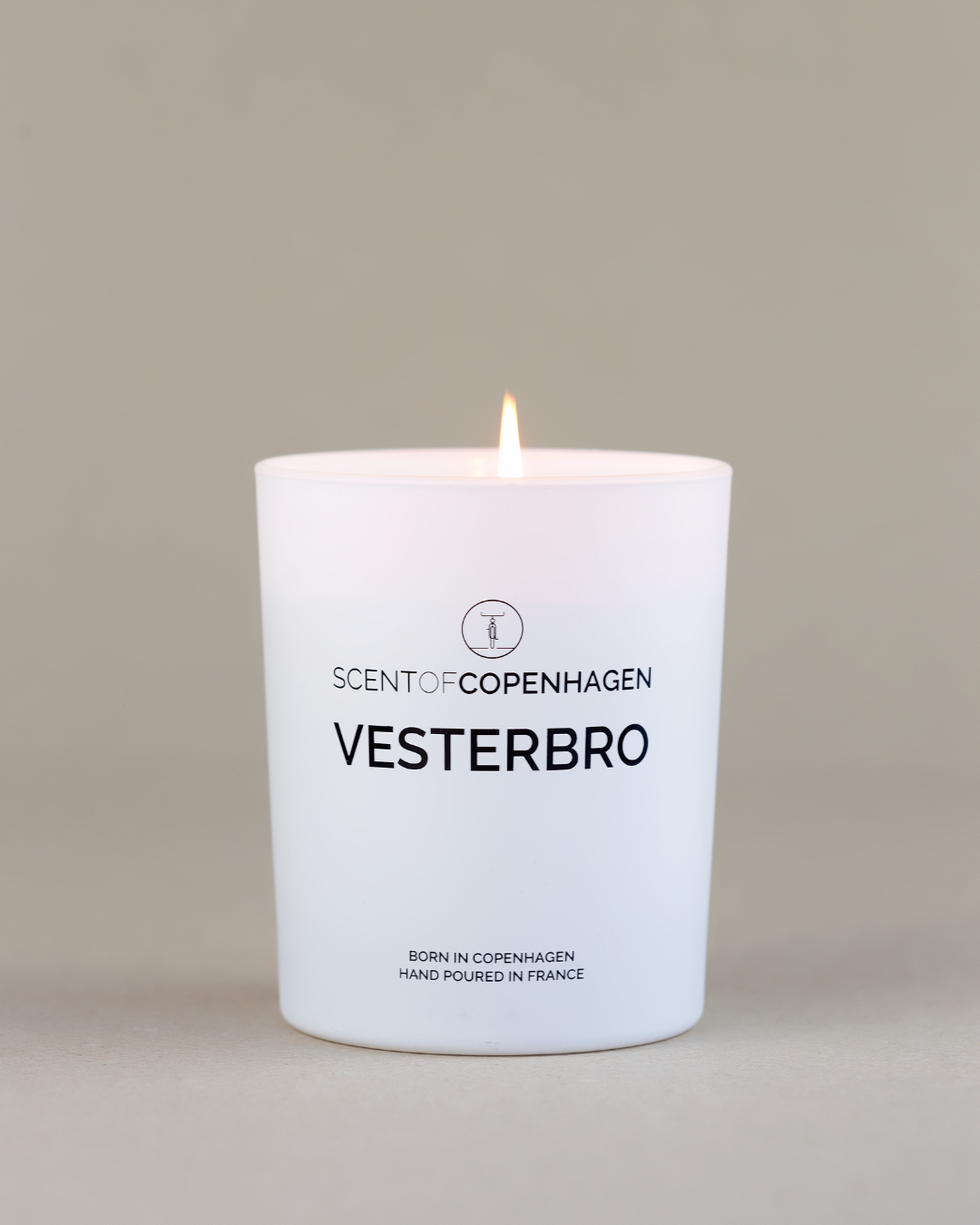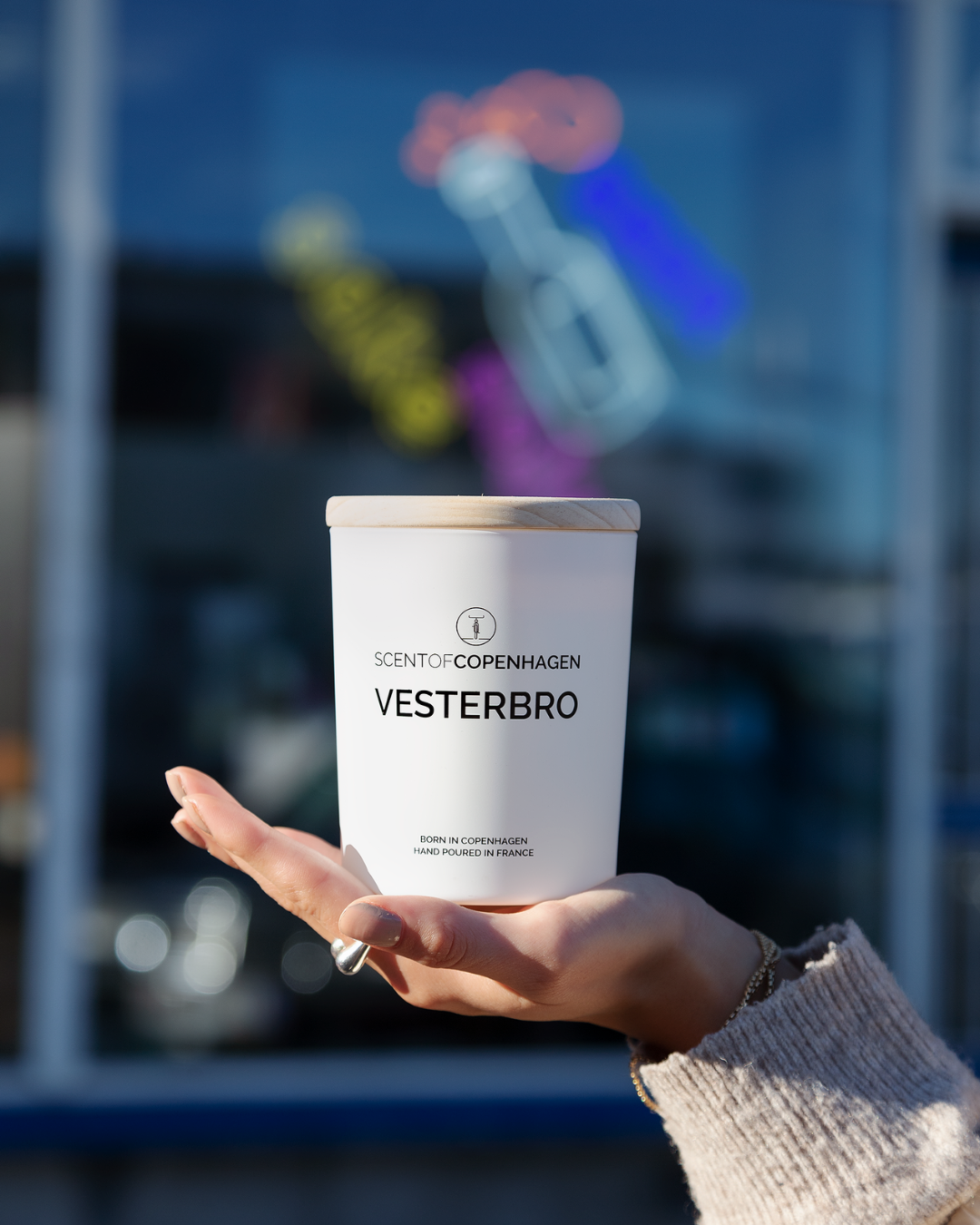 Vesterbro is located just behind Tivoli Gardens, the once seedy Vesterbro area, famous for its red light district, is now the coolest part of Copenhagen.
An invigorating harmony of eucalyptus and lemongrass, complimented by fresh herbal accents of thyme leaf and coriander. 
Top Note
Eucalyptus, Coriander, Galbanum, Rosemary.
Medium Note
Pine Resin, Lemongrass, Thyme Leaf.
Base Note
Patchouli, Balsam, Cedarwood
8.0 oz/227g




65 hours burn




Natural soy and coconut wax, 100% Cotton wick
About COPENHAGEN Collection: Imagine biking in your favorite neighbourhood of Copenhagen fused with fresh yet intricate scents captured in a reusable glass jar with a light wood lid.
Hand Poured
Our candles are carefully hand poured in France and packed at ESAT* du ROITELET. For 48 years, the ESAT du Roitelet has provided work adapted to people with intellectual disabilities by promoting their integration and fulfillment within society.
Soy Wax
Derived from soybeans of European origin. Eco friendly, sustainable, increased longevity of the candles burn time and biodegradable.