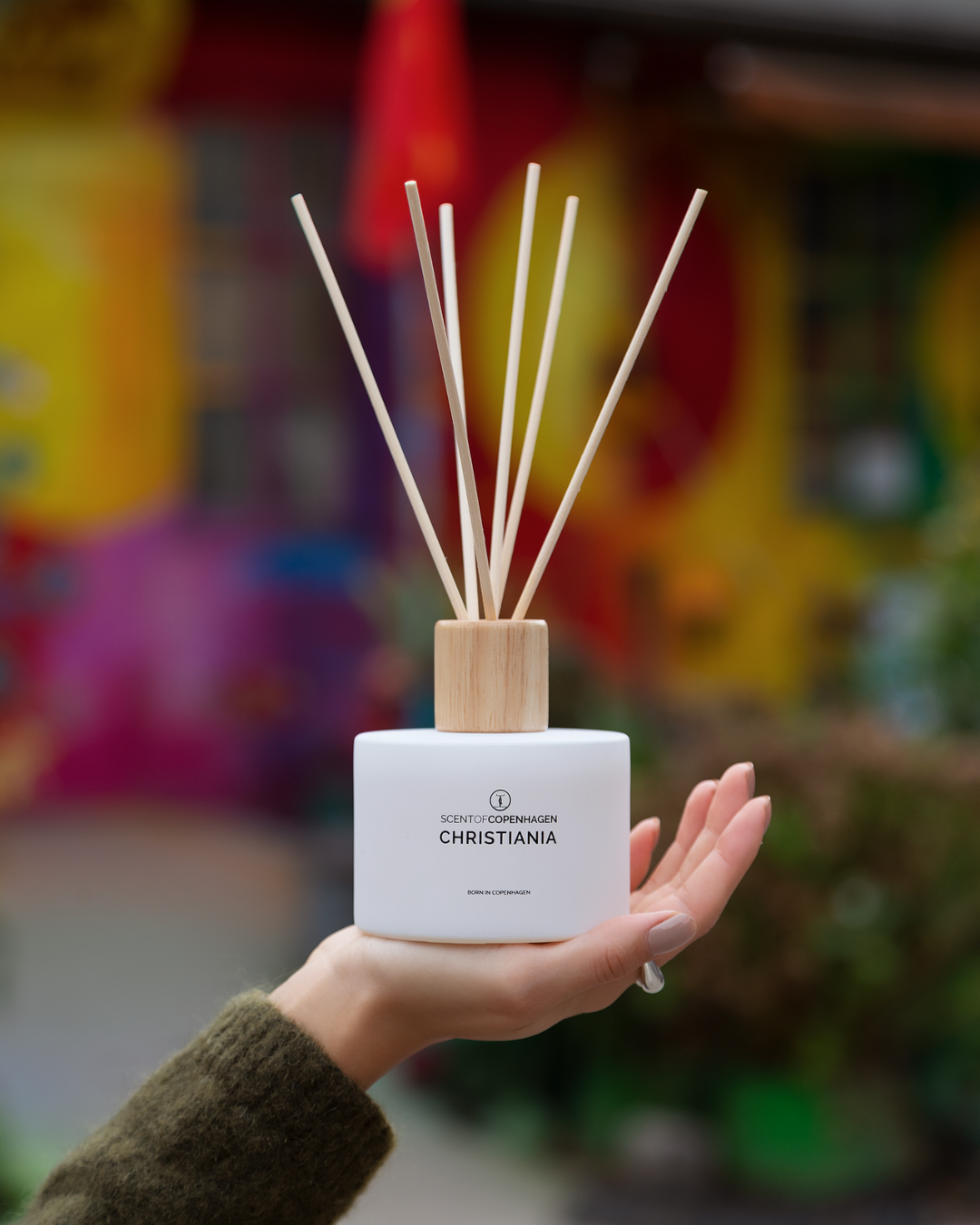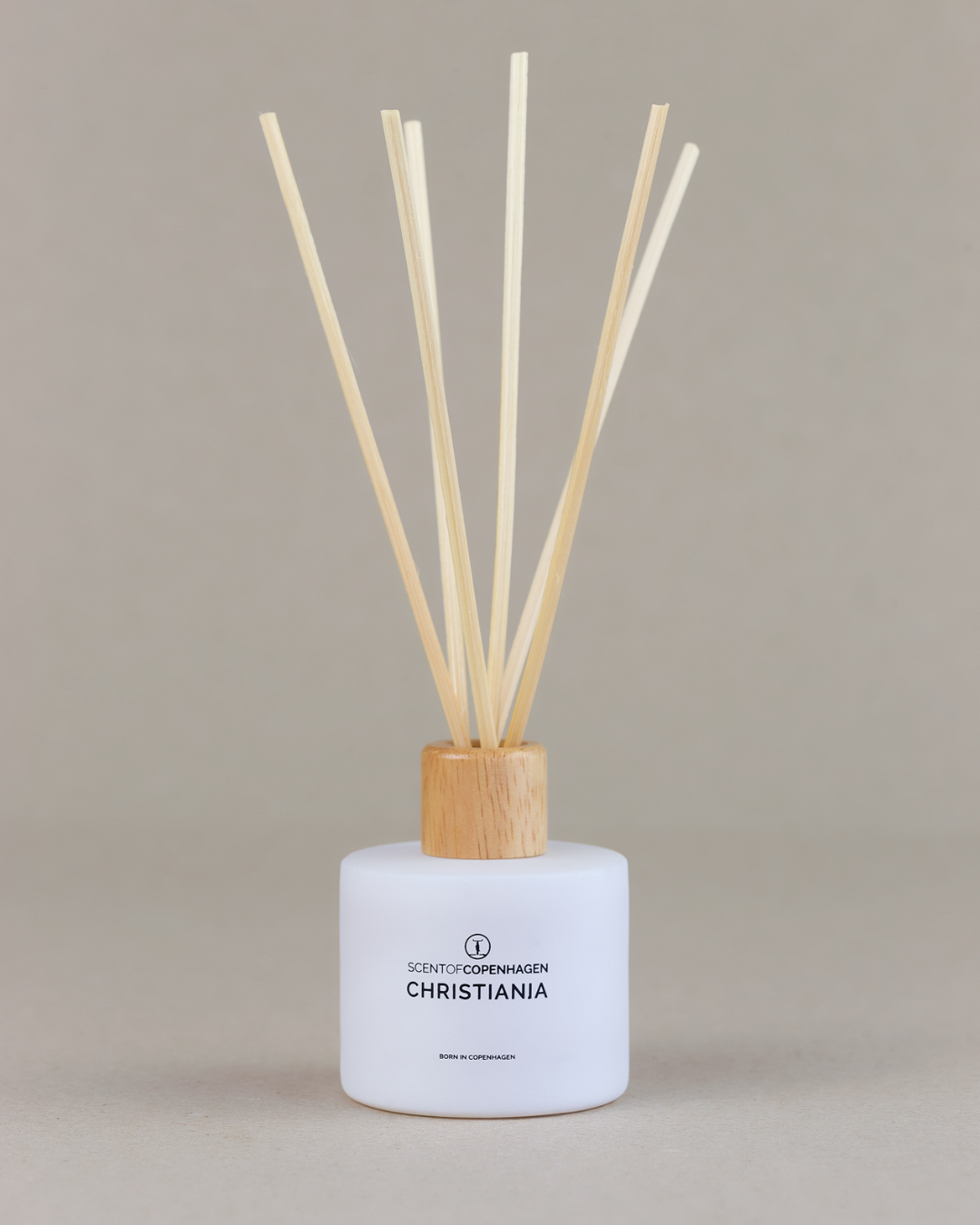 Christiania Diffuser 200 ml
Christiania is a free town in Christianshavn, where an independent alternative community has their own unique way of life. It's colorful, vibrant and fun and any day you visit, you can be sure that something interesting is happening. They have poetry slam nights, live concerts and karaoke nights, just to name a few. It's also an eco-friendly community with lots of casual cafes, where you can enjoy home-baked goods and have a nice chat with locals.

An electric modern blend of honey, cinnamon, and orchid, enhanced by rum, tonka beans, vanilla, and musk.
Top Note
Honey, Cinnamon, Rum, Caramel.
Medium Note
Sesame, Ladanum, Orchid.
Base Note
Vanilla, Warm tonka bean, Musk.
The 45 ml diffuser will release the fragrance for around 3 months and the 200 ml diffuser, for 6 months. To enhance the fragrance from time to time simply flip the reeds over.

Essential oils, black natural rattan sticks
About COPENHAGEN Collection: Imagine biking in your favorite neighbourhood of Copenhagen fused with fresh yet intricate scents captured in a reusable glass jar with a light wood lid.
Christiania Diffuser 200 ml
Hand Poured
Our candles are carefully hand poured in France and packed at ESAT* du ROITELET. For 48 years, the ESAT du Roitelet has provided work adapted to people with intellectual disabilities by promoting their integration and fulfillment within society.
Soy Wax
Derived from soybeans of European origin. Eco friendly, sustainable, increased longevity of the candles burn time and biodegradable.