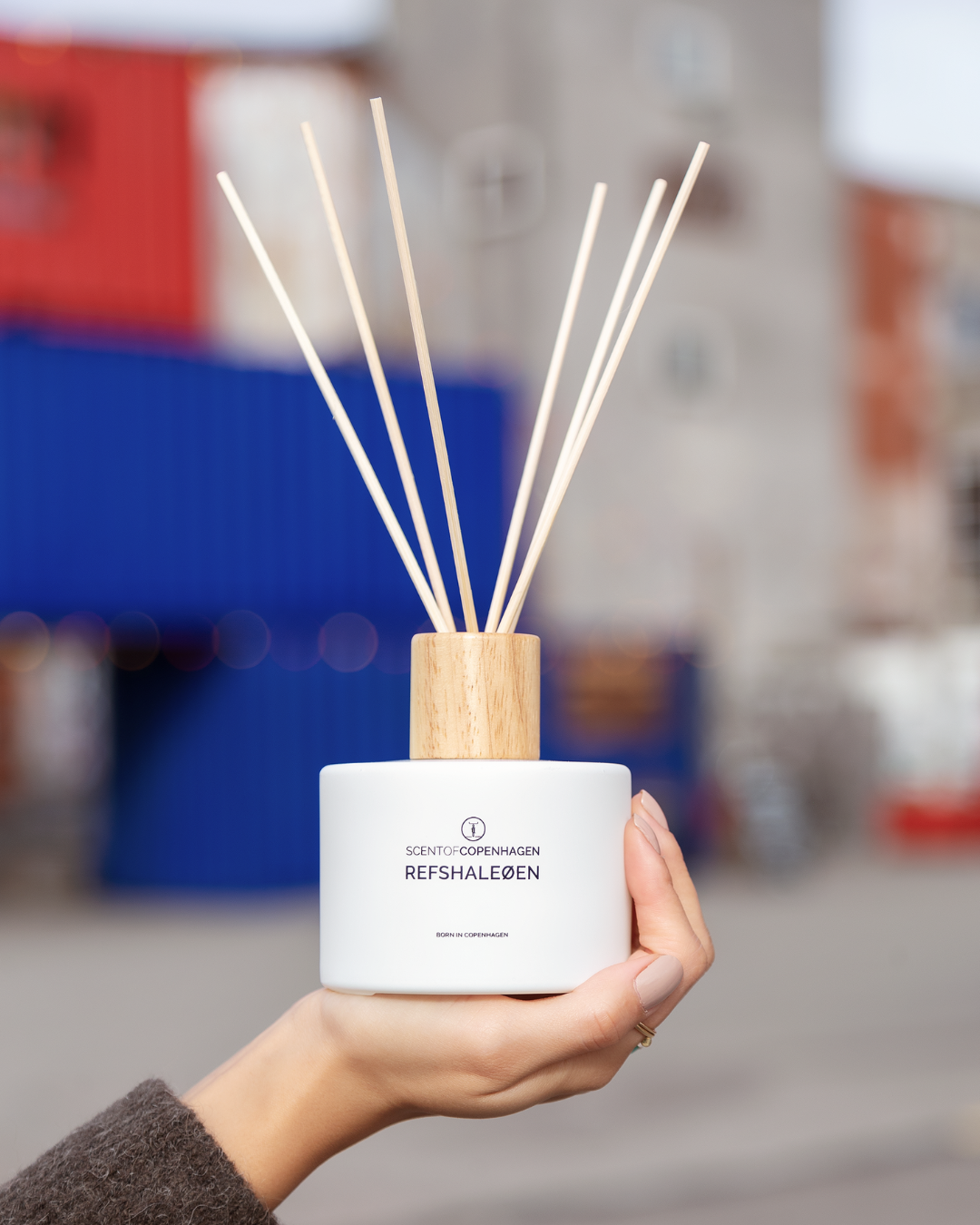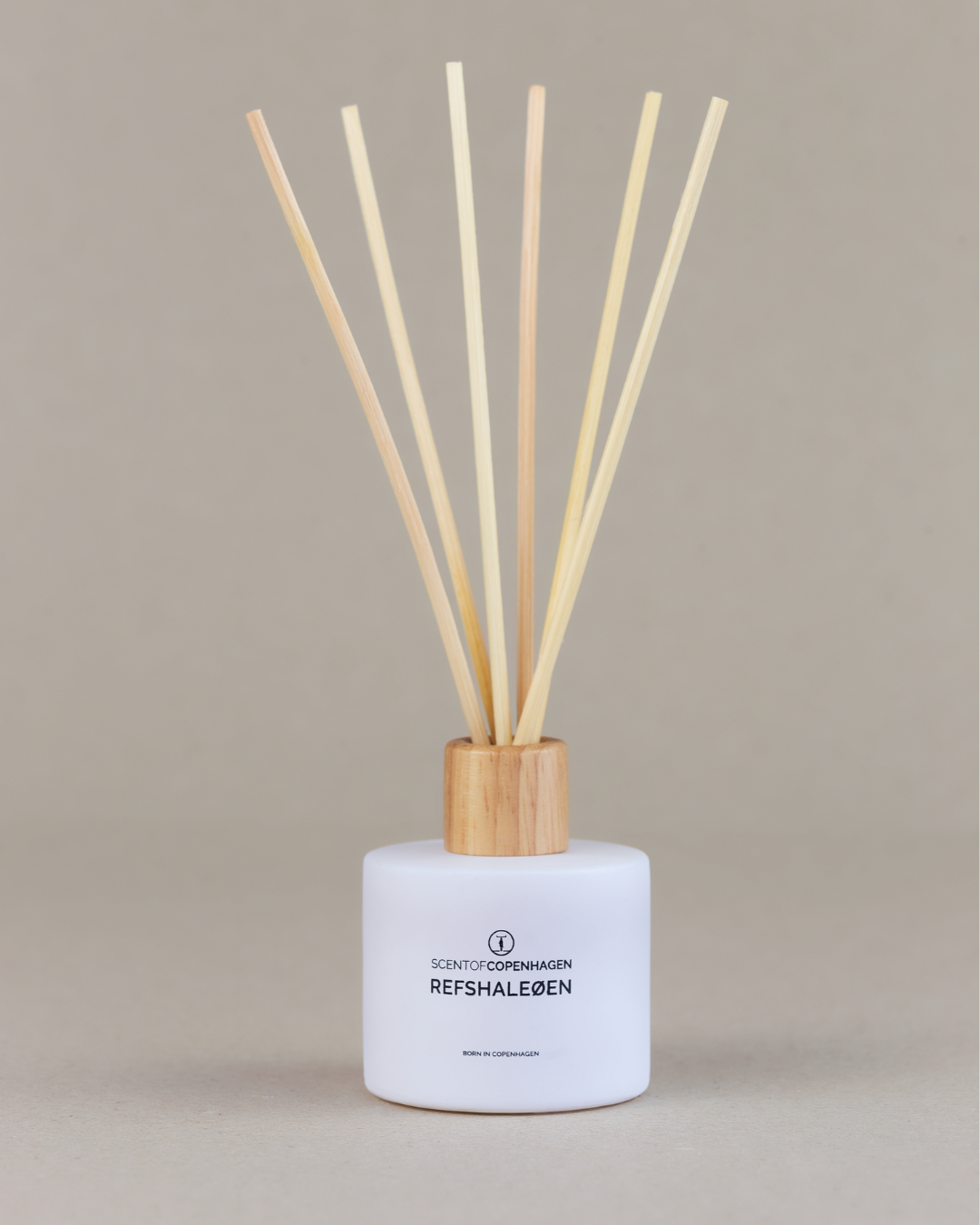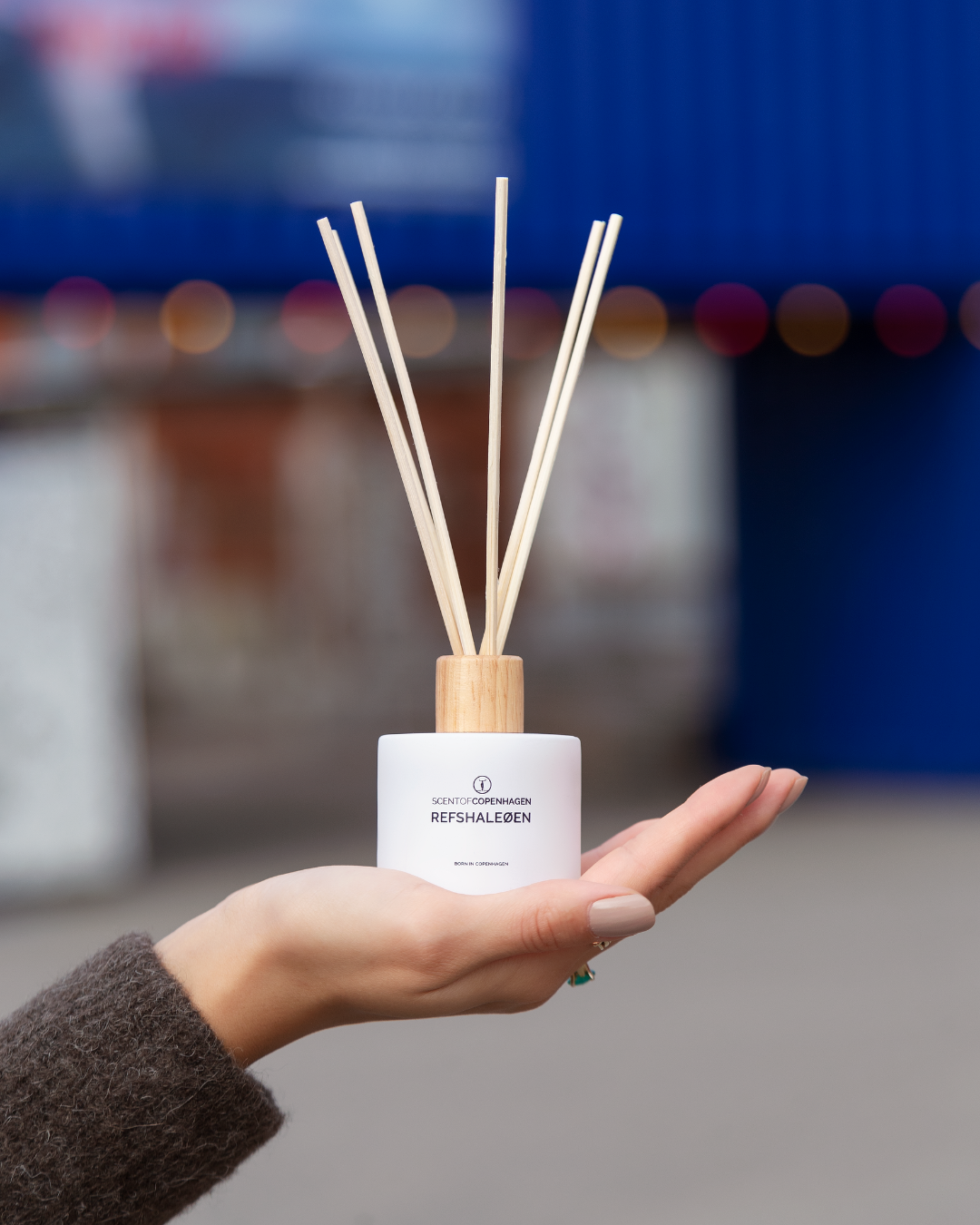 Refshaleøen Diffuser 200 ml
Refshaleøen is a former industrial site that has been transformed into an area of town where streetfood and creative environments come to life. It's especially known for the place "Reffen", where you'll find a lot of different street foods and great parties with DJ's and live music on the weekends. The cool thing about the place is that the industrial feel is sustained which gives it a raw look and vibe. 
A crisp blend of lemon, grapefruit, and jasmine wrapped in luxurious Hinoki wood and vanilla.
Top Note
Lemon, Grapefruit.
Medium Note
Pink jasmine, Rose.
Base Note
Vanilla, Hinoki wood.
The 45 ml diffuser will release the fragrance for around 3 months and the 200 ml diffuser, for 6 months. To enhance the fragrance from time to time simply flip the reeds over.
Essential oils, black natural rattan sticks 
About COPENHAGEN Collection: Imagine biking in your favorite neighbourhood of Copenhagen fused with fresh yet intricate scents captured in a reusable glass jar with a light wood lid.
Refshaleøen Diffuser 200 ml
Hand Poured
Our candles are carefully hand poured in France and packed at ESAT* du ROITELET. For 48 years, the ESAT du Roitelet has provided work adapted to people with intellectual disabilities by promoting their integration and fulfillment within society.
Soy Wax
Derived from soybeans of European origin. Eco friendly, sustainable, increased longevity of the candles burn time and biodegradable.